Harry Potter and the Deathly Hallows - Part 1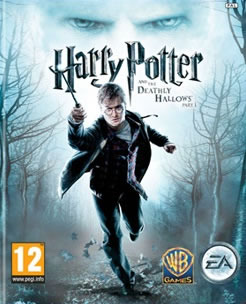 Review
Description
With all the action taking place outside of Hogwarts for the first time, Harry Potter and the Deathly Hallows - Part 1 represents a shift in tone for the Harry Potter games. Players will be on the run, fighting for survival on a desperate and dangerous quest to locate and destroy Voldemort's Horcruxes, engaging with Death Eaters and Snatchers in epic battle sequences at every turn. To amplify the action, players will encounter ferocious creatures from the previous films in addition to the adversaries Harry faces in the seventh film. They will need to muster their most powerful magic against relentless assaults from all sides. There are no more lessons, no more training. This time the danger is real. It's time for players to fight for their lives.

A new game engine built specifically to leverage the technology of HD consoles ensures high definition graphics and intense combat gameplay that will immerse players in the action like never before! Under development by EA Bright Light Studio, Harry Potter and the Deathly Hallows - Part 1 and Harry Potter is being developed for the PLAYSTATION ® 3, Xbox 360TM, WiiTM, Nintendo DSTM, Windows PC, and mobile devices.
Release Dates:
16th November 2010: United States of America
19th November 2010: United Kingdom, India, Australia and France
Rating: ESRB T for consoles and PC
ESRB E10+ for Nintendo DS
Platform Specific Description
Consoles and PC
KinectTM for Xbox 360®
Nintendo DSTM
Mobile
---
HPearth is an unofficial fan site and is not affiliated with J.K. Rowling, Scholastic Books, Bloomsbury Publishing or Warner Bros. Entertainment. All trademarks and copyrighted material are the property of their respective owners. Layout Made by Suman Barua., art Copyright of Mary Grandpre, Warner Bros. and Scholastic Plc. HPearth.com is a copyright of Harsh Sadhvani and Suman Barua. Any use of our site illegally is strictly prohibited.