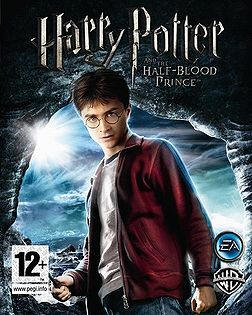 Harry Potter and the Half-Blood Prince
About the Game

Description

Half-Blood Prince features the exploration of Hogwarts and casting spells on objects around the school, similar to its predecessor Order of the Phoenix. The game also includes multiplayer games, classes, different times of day, Quidditch, Wizard Duels and Potion making. The Marauder's Map is included in the game, as further progressing can open parts of the school. Harry can also call Nearly Headless Nick to show him around the school.

As Dumbledore mentions, the Duelling Club begins. Harry is allowed to duel freely with students and learn spells from them. The Gryffindor Duelling Club is located in the Great Hall, while the other houses are in other places such as the Paved Courtyard, Training Ground, and Transfiguration Courtyard.

As Harry attends Potions class, mixing ingredients to make potions is done with the Wii Remote or analogue stick. Harry must also join the Potions Club, which is in the Herbology classroom.

Harry is also named Quidditch Captain. Other members on the team are Ginny Weasley, Ron Weasley, and Katie Bell. They all participate in try-outs and in the Quidditch Cup against Slytherin, Hufflepuff, and Ravenclaw. When Harry has detention, Ginny is the seeker, while Dean takes her spot. When Ron is in the hospital, Cormac McLaggen takes his spot on the team.

Platform-specific elements

The Wii version of the game utilises the Wii Remote features as it did in the Harry Potter and the Order of the Phoenix video game. which include brewing potions, wizard dueling and Quidditch. However, it does not support the new Wii MotionPlus technology which was released in the same month. The Nintendo DS version includes mini-games such as Gobstones and Exploding Snap. The game once again utilises the Stylus for wizard duels, potion making and Quidditch[10]. The PlayStation 3 version includes Dualshock 3 vibration . The PlayStation 2, PC and Xbox 360 versions utilise the same functions as with the previous game.
---
HPearth is an unofficial fan site and is not affiliated with J.K. Rowling, Scholastic Books, Bloomsbury Publishing or Warner Bros. Entertainment. All trademarks and copyrighted material are the property of their respective owners. Layout Made by Suman Barua., art Copyright of Mary Grandpre, Warner Bros. and Scholastic Plc. HPearth.com is a copyright of Harsh Sadhvani and Suman Barua. Any use of our site illegally is strictly prohibited.