Acciocast:mini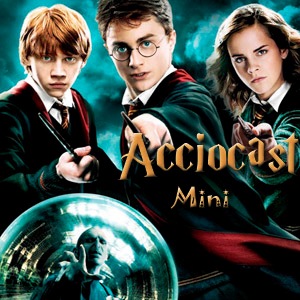 AccioCast:.mini is short weekly Harry Potter podcast from HPearth.com, where we discuss the latest news of Harry Potter and the latest happenings in the Harry Potter world.
Subscribing :
iTunes
Feedburner
Odeo
Podcastalley
Our very own Video Channel on youtube
Sorry latest episode not available for download. Contact the webmaster if you wish to download it.
---
HPearth is an unofficial fan site and is not affiliated with J.K. Rowling, Scholastic Books, Bloomsbury Publishing or Warner Bros. Entertainment. All trademarks and copyrighted material are the property of their respective owners. Layout Made by Suman Barua., art Copyright of Mary Grandpre, Warner Bros. and Scholastic Plc. HPearth.com is a copyright of Harsh Sadhvani and Suman Barua. Any use of our site illegally is strictly prohibited.